What are the most visited places in Manchester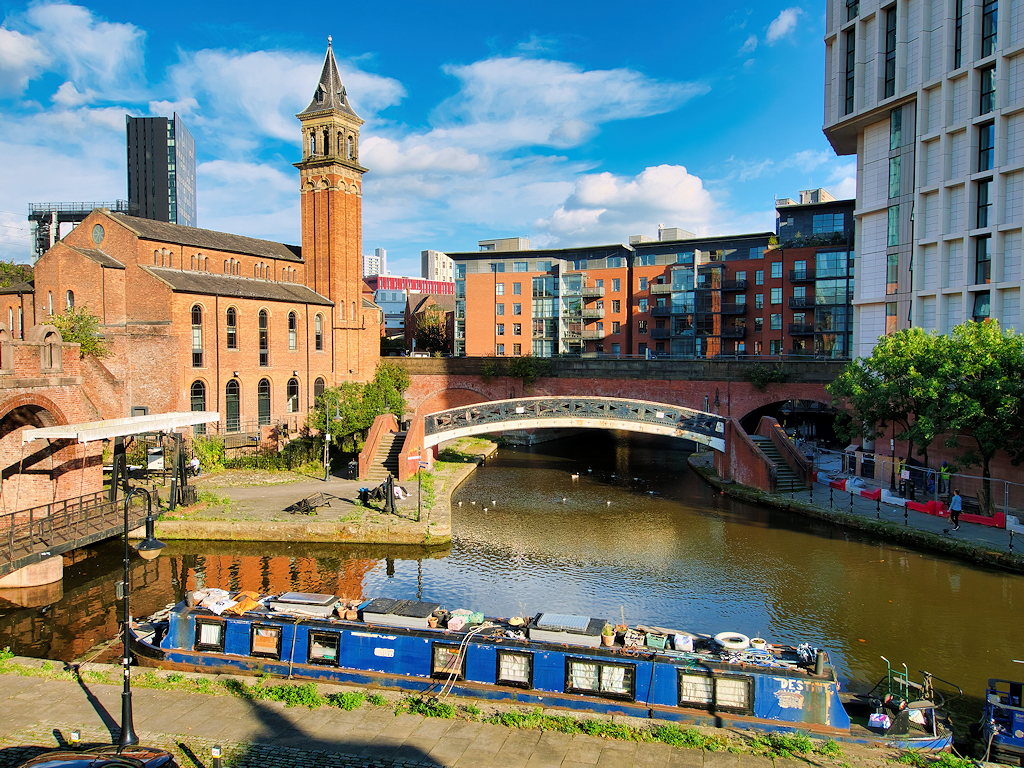 Manchester, often dubbed the "Capital of the North," is a dynamic and culturally rich city in the United Kingdom. With its industrial heritage, world-renowned music scene, and a plethora of cultural attractions, Manchester .
The John Rylands Library:
Start your Manchester journey at The John Rylands Library, a neo-Gothic masterpiece known for its stunning architecture and impressive collection of rare books and manuscripts. Explore the intricate details of this historical gem.
Manchester Art Gallery:
Art enthusiasts will appreciate the Manchester Art Gallery, home to an extensive collection of artworks spanning various genres and time periods. From Pre-Raphaelite masterpieces to contemporary pieces, there's something for everyone here.
Read Also : Delta airlines flights
The Museum of Science and Industry:
Dive into Manchester's industrial past at the Museum of Science and Industry. Interactive exhibits and preserved machinery offer a fascinating glimpse into the city's role in the Industrial Revolution.
Manchester Cathedral:
Admire the grandeur of Manchester Cathedral, a stunning piece of medieval architecture. Take a guided tour to learn about its history and enjoy moments of reflection within.
Chinatown:
Wander through the vibrant streets of Chinatown and experience a taste of East Asia in the heart of Manchester. Enjoy delectable cuisine and marvel at the beautiful traditional Chinese arch.
Manchester's Northern Quarter:
Explore the Northern Quarter, Manchester's creative hub. Discover independent boutiques, street art, and an array of cafés and bars, making it a perfect place to soak up the city's unique atmosphere.
The Whitworth Art Gallery:
Another must-visit for art lovers, the Whitworth Art Gallery boasts an impressive collection of modern and contemporary art. The gallery's architecture and beautiful park surroundings are also worth admiring.
Castlefield Urban Heritage Park:
Escape the hustle and bustle at Castlefield Urban Heritage Park. This tranquil area offers a glimpse into Manchester's Roman past and features canals, historic buildings, and green spaces.
The Lowry:
Located at Salford Quays, The Lowry is a cultural hub housing theaters, galleries, and exhibitions. Catch a play or enjoy contemporary art in this waterfront setting.
The Etihad Stadium:
Football fans won't want to miss a visit to the Etihad Stadium, home to Manchester City FC. Take a stadium tour to see behind the scenes and soak in the footballing history of the city.
Old Trafford Stadium:
For supporters of the other Manchester giant, Old Trafford Stadium is a must-visit. Explore the Manchester United Museum and Stadium Tour for a comprehensive football experience.
The Royal Exchange Theatre:
Theater aficionados will appreciate The Royal Exchange Theatre's unique round design and diverse program of performances. Check the schedule for captivating plays and shows.
Heaton Park:
Escape the urban environment and unwind at Heaton Park, one of the largest municipal parks in Europe. Enjoy lakes, woodlands, and a historic hall within this green oasis.
The Bridgewater Hall:
Experience world-class music performances at The Bridgewater Hall. From classical concerts to contemporary acts, this venue is a cultural treasure for music lovers.
Read Also :  Deals for Flight
Afflecks Palace:
Conclude your Manchester journey at Afflecks Palace, a quirky shopping emporium filled with independent stalls selling unique clothing, jewelry, and alternative items